BEST 2023 ADVENT CALENDARS FOR ALL THE FAMILY
festive family fun
The nights are drawing in, and the organised among us are already planning ahead to the big day - it's getting to that time of year again! One thing you don't want to leave until last minute, however, is your Advent countdown.
Whether you're a fan of traditional treats, unique experiences, or simply want to make the countdown to Christmas extra special, we've got you covered. Join us as we explore a variety of advent calendars that will bring joy and excitement to every member of your family.
TOP FIVE ADVENT CALENDARS FOR KIDS
TOP FIVE ADVENT CALENDARS FOR TEENAGERS
Even the most rebellious teen will be delighted with these advent calendar picks!
ADVENT CALENDAR FACT
The first examples of advent calendars include chalk markings above doors (where one would be wiped away each day until Christmas), pictures hung up on the wall, or pieces of straw placed in a nativity crib, one by one. Another common practice, and one still used today, was using Advent candles to mark the days. A "traditional Advent calendar" is typically used to describe calendars made of paper, or card. They often have little doors, but do not hide a physical treat - instead, they might have pictures, Bible verses, or other text, like lines to a song or poem, or jokes.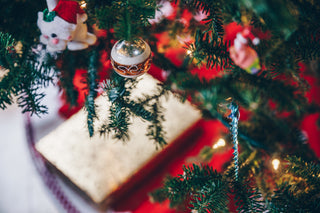 TOP FIVE ADVENT CALENDARS FOR PARENTS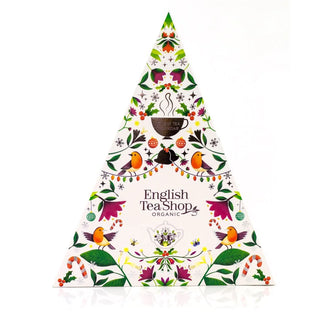 ORGANIC tea CHRISTMAS ADVENT CALENDAR
This beautiful pyramid shaped advent calendar from The English Tea Shop has a wonderful selection of warming organic teas, featuring ingredients like cranberry, hibiscus, rosehip, ginger, and more.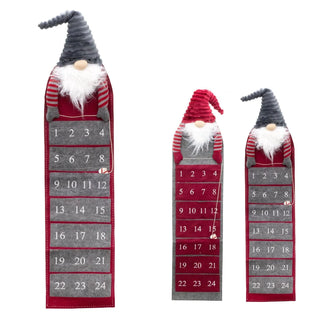 LED GONK reusable fabric CHRISTMAS ADVENT CALENDAR
Another Fill Your Own DIY advent calendar (with pockets) - this lovable Gonk's beard lights up to add a warming magical glow, and the dangling candy cane helps you keep track of the day.
TOP FIVE ADVENT CALENDARS FOR GRANDPARENTS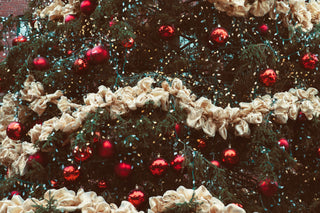 ADVENT CALENDAR FACT
Advent begins on the fourth Sunday before Christmas, and lasts until Christmas Eve. Advent Sunday can fall anywhere between 27th November and 3rd December. In 2022, Advent Sunday fell on 27th November, making it the longest possible Advent period; this year, it will be the shortest, falling on 3rd December! Advent comes from the Latin word 'adventus', meaning arrival; it is considered a time of waiting and preparation for Christmas.
TOP FIVE ADVENT CALENDARS FOR PETS
ADVENT-ure forth into christmas
The anticipation, the joy, and the sense of togetherness that Advent calendars bring is truly priceless. Whether you choose to indulge in chocolate, give them as gifts, or create cherished memories with your loved ones, Advent calendars have a way of capturing the childlike excitement for Christmas that we all need a little bit of every now and then.
We hope that we've helped you find the perfect advent calendar that resonates with your family, creating treasured moments that will be cherished for years to come!