DJECO
With their commitment to promoting imagination and cognitive development, Djeco Toys designs products that inspire kids to explore, learn and, most importantly, have fun.

From puzzles and games, to art supplies to craft kits; developmental toys and imaginative playsets to role play activites and outdoor toys, Djeco caters to all sorts of age groups and interests, ensuring that children can embark on wonderful journeys of learning and discovery.

We hope our range of Djeco toys, art supplies, home decor and kids apparel inspires you as much as it does us!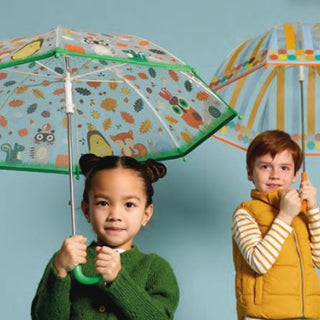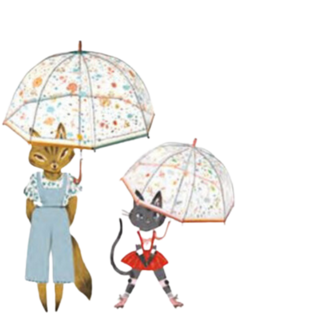 new arrival
CHILDREN'S UMBRELLAS
Introducing our brand new Djeco umbrellas for kids! Get ready to turn rainy days into delightful adventures with vibrant and imaginative designs. Djeco umbrellas are not just a way to keep your little ones dry; they're a statement piece that sparks their imagination. From playful animals to enchanting landscapes, each umbrella is a work of art that adds a touch of magic to gloomy weather. Crafted with safety and comfort in mind, these umbrellas are easy for kids to handle, ensuring they stay protected while exploring the rain-soaked world around them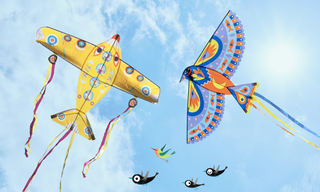 DJECO KITES
Take your outdoor adventures to new heights with our brand new Djeco kites for kids! Let imaginations take flight as they soar with the Butterfly Kite, where vibrant colours and graceful fluttering wings make every day an adventure. Or explore the skies with the Bird Kite, where young aviators can watch their feathered friend dance with the wind. For thrill-seekers, our Stunt Kites offer exciting acrobatics high above. Djeco kites are designed for ease of use, ensuring an enjoyable experience for kids of all ages. This Autumn, embrace the winds of change with Djeco - where creativity and outdoor fun unite!
SHOP OUR FULL RANGE OF DJECO TOYS
DJECO TOYS
Discover the captivating world of Djeco toys, where imagination knows no bounds. Founded in France in 1954, Djeco designs and manufactures its own exquisitely unique toys, puzzles, games, craft materials and childrens homewares. With a keen eye for quality and innovation, Djeco brings to life an array of enchanting toys that lavishly nurture young minds - From beautifully illustrated puzzles to unsual and engaging games, each Djeco toy has been thoughtfully crafted to provide endless hours of joy and learning. Explore our ever growing range of Djeco pre-school toys, carefully devised to support early development through play. Let your little ones embark on a journey of ingenuity and exploration with Djeco's delightful arts and craft range. Shop now and bring the magic of Djeco into your child's playtime adventures.