PAW-FECT POOCHES: Our Best Gifts for Dog Lovers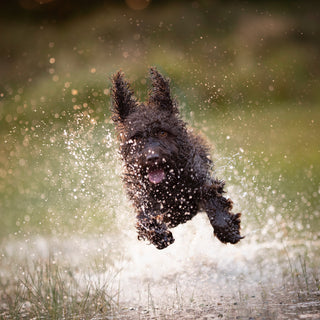 In today's fast-paced world, where stress often takes centre stage, there's one constant companion that has the incredible ability to melt our worries away with a single wag of its tail:
DOGS
Dogs have an innate ability to understand our emotions, offering steadfast companionship through life's ups and downs. Whether we're feeling elated or downhearted, their unwavering loyalty and empathy remind us that we're never alone.
Is there anything more heart-warming than coming home to a wagging tail and a slobbery welcome? Not as far as we're concerned!
INTERNATIONAL DOG DAY 2023
First started in the USA, now observed worldwide, International Dog Day is celebrated on August 26th and serves as a reminder to value human's best friends and support them in any way we can - whether that is showering our own canines with affection, or supporting local dog charities in their efforts to improve the lives of dogs all over the world.
In honour of International Dog Day, we've gathered some of our favourite dog friendly picks, ideal for both the dog and dog-lovers in your life.
Did you know?
International Dog Day was founded in 2004 by animal rescue advocate, Colleen Paige. The date was chose to mark the anniversary of the day Colleen's family adopted their first dog, when the pet lifestyle expert was 10 years old.
"National Dog Day celebrates all dogs, mixed breed and pure. Our mission is to help galvanise the public to recognise the number of dogs that need to be rescued each year and acknowledges family dogs and dogs that work selflessly each day to save lives, keep us safe and bring comfort. Dogs put their lives on the line every day... for personal protection, for law enforcement, for the disabled, for our freedom and safety by detecting bombs and drugs and pulling victims of tragedy from wreckage, now they're detecting cancer and seizures... things even humans cannot do." - National Dog Day's website
Top 10 GIFT IDEAS for DOG Loving humans
From dog doorstops to pet picture frames, and waggy wall art to charming canine statues and soft toys, our top 10 gifts for dog lovers has your covered with present ideas for those unwavering four-legged friend aficionados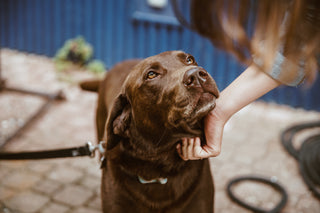 I'M SUSPICIOUS OF PEOPLE WHO DON'T LIKE DOGS, BUT I TRUST A DOG WHEN IT DOESN'T LIKE A PERSON
Bill Murray
Top 10 MUST HAVES FOR DOGS
Can't forget the four-legged family members when it comes to gifting! From toys to beds to storage options, these gifts are perfect for the puppies and their humans.
DOGS ARE OUR LINK TO PARADISE. THEY DON'T KNOW EVIL OR JEALOUSY OR DISCONTENT. TO SIT WITH A DOG ON A HILLSIDE ON A GLORIOUS AFTERNOON IS TO BE BACK IN EDEN, WHERE DOING NOTHING WAS NOT BORING - IT WAS PEACE
Milan Kundera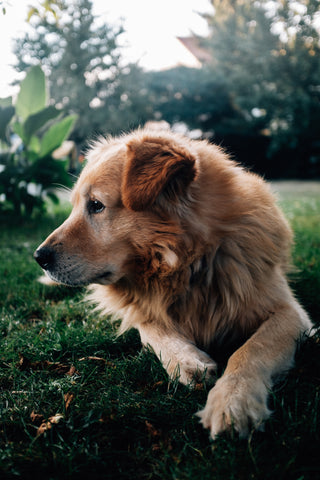 our favourite facts about Dogs!
Dogs were the first species to be domesticated by humans, around 15000 years ago. The earliest remains agreed to be a domesticated dog were dated to 14223 years ago!
Dogs as companions is a concept older than farming! The oldest remains of a domesticated dog were found buried together with a man and a woman, having died of CVD. We were still hunter-gatherers at this time
There are over 450 recognised dog breeds, most derived within the last 200 years
Some dogs are left- or right-pawed, just like us! A study found 68% of dogs tested showed paw preference
Not content with an exceptional sense of smell, recent studies have found that dogs can use their noses to detect heat!
Petting dogs is beneficial to all - it lowers blood pressure in the human and the dog
A LOVE THAT KNOWS NO BOUNDS
Well, there you have it, from practical presents that enhance your dog's daily adventures to thoughtful gifts that will please both seasoned dog lovers and new puppy parents, our doggy top picks cater to both canine and human preferences.

So, whether you're looking to delight a four-legged companion or show appreciation to a dog-loving friend, these selections offer a tail-wagging seal of approval that celebrates the simple joys and cherished moments that come with being a dog owner.