BUZZY BONANZA: Great Gifts For Your Bee-Obsessed Buddy
Buzz Buzz buzz
Bees are some of the most important creatures on our planet. They play a vital role in pollinating the plants that we rely on for food, and their hard work ensures that we have a diverse and healthy ecosystem. But beyond their practical benefits, there are many reasons why people love bees.
They are fascinating creatures to observe, vital to our planet's biodiversity, possess a magical quality, bring people together, and symbolise hope and resiliency. It's no wonder that bees have captured our hearts and minds, and we should work to protect them and their habitats for generations to come.
Brilliant Bee Picks
A treasure trove of elegant gold and black homeware pieces ahead!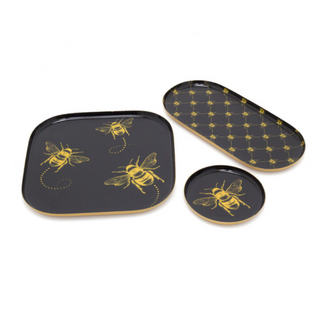 Set of 3 black and gold bee trinket trays
Continuing on the black and gold palette, this nifty set of three trinket trays are ideal for dotting around the home!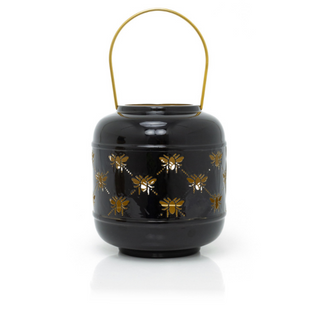 21cm honey bee black metal lantern
This hanging lantern, also available in a larger size, would fit beautifully both inside and outside, and this versatility makes them an excellent gift.
honey bee scented candle in glass pot
Available in black, gold, or as a set of two, these bee candles smell absolutely gorgeous. The best part is the pots can be reused when they've been burnt!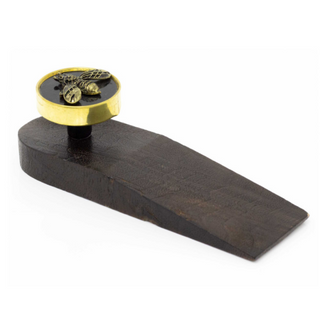 bumble bee wooden door wedge
This door wedge brings a subtle bee addition to a home that many may not even have thought about!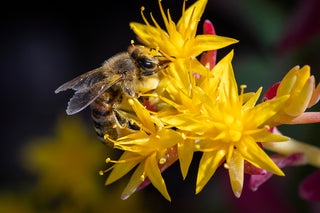 SEEST THOU NOT THAT FOR THIS REASON, ESPECIALLY, THE BEE IS MORE HONOURED THAN THE OTHER ANIMALS; NOT BECAUSE SHE LABOURS, BUT BECAUSE SHE LABOURS FOR OTHERS?
St John Chrysosthom
Amazing Apis Gift Ideas
From oven gloves to jugs, these quaint items are especially perfect for a lover of all things cottagecore as well as bees!
THE HUM OF BEES IS THE VOICE OF THE GARDEN
Elizabeth Lawrence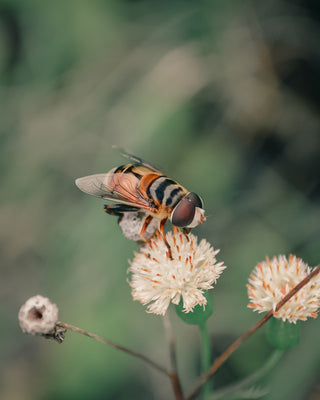 fantastic facts about bees
World Bee Day was officially designated by the UN in 2017. It is on May 20th, coinciding with the birthday of Anton Janša, known as the pioneer of modern beekeeping.
There are over 20,000 known species of bees worldwide, with scientists estimating that there may be as many as 30,000 species in total.
Humans have been collecting honey for thousands of years, before we had even begun to farm, or domesticate animals. In Valencia, Spain, cave paintings were discovered depicting honey collection, and they are estimated to be around 8000 years old.
The average worker honeybee produces only about 1/12th of a teaspoon of honey in her lifetime. However, the combined efforts of an entire hive can result in the production of several hundred pounds of honey each year.
The wings of a honeybee flap at an impressive rate of about 230 beats per second! They can fly up to 15-20 mph, depending on the species.
Bees are excellent mathematicians. They can recognize and understand the concept of zero, which is a rare ability among animals.
Bees have five eyes! They have two large compound eyes and three smaller simple eyes on top of their head, allowing them to have a wide field of vision.
Bees are capable of recognizing human faces. Studies have shown that they can learn and remember human facial features, which helps them identify familiar faces, such as beekeepers.
bee yourself, and do your own sting
So, whether for an occasion, or "just because", we hope that these selections mean you'll never be stuck for a gift for that bee-bananas friend again!
Bees are truly incredible creatures that play a vital role in our ecosystem. From their exceptional pollination skills to their intricate hive societies, bees deserve our admiration and protection. By understanding and appreciating these fascinating insects, we can work together to ensure their survival and maintain a healthy environment for ourselves and future generations. So let's all take a moment to appreciate the buzzing wonders of the natural world and remember to support initiatives that promote bee conservation. Together, we can create a world where bees continue to thrive and bring sweetness to our lives.