TRICKY TREATS: Our Halloween 2023 Guide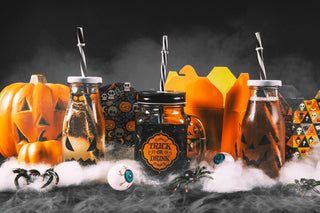 SPOOKY SEASON starts
Halloween - a ghoulishly great time for kids and adults alike. While it has been celebrated in many forms for centuries in the UK (most scholars believe it has its roots in the Celtic Samhain!), it has changed dramatically in recent years due to influence from our North American friends.
Whatever your opinion on horror movies, trick or treating, or fancy dress, we can't deny that Halloween is quickly becoming a favourite holiday for many, especially paired with Bonfire Night so close! It's a perfect excuse to dress up, have a little fun with friends, and forget all your fears with a night of made-up terrors instead.
dastardly decorations
A spooky selection of items to decorate and celebrate the day with!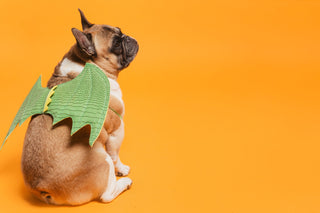 HALLOWEEN IS NOT ONLY ABOUT PUTTING ON A COSTUME, BUT IT'S ABOUT FINDING THE IMAGINATION AND COSTUME WITHIN OURSELVES.
Elvis Duran
Creepy costume additions
No tricks here - only treats!
HALLOWEEN WAS THE BEST HOLIDAY, IN MY OPINION, BECAUSE IT WAS ALL ABOUT FRIENDS, MONSTERS, AND CANDY, RATHER THAN FAMILY AND RESPONSIBILITY.
Margee Kerr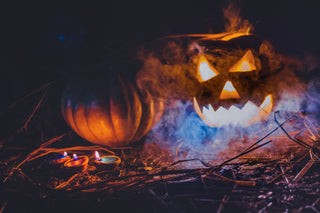 frightening facts about halloween
The record for the most lit jack-o'-lanterns displayed belongs to Keene, New Hampshire - who set the record, then broke it 8 times over! The latest was set in 2013 with 30,581. This is around 7000 more jack o'lanterns than residents!
A Halloween full moon is a rather rare occurrence, happening once every 18 or 19 years. The last was in 2020, and the next will be in 2039. Because the lunar cycle is 29.5 days, and October is 31 days, any Halloween full moon is also a blue moon!
On All Hallow's Eve, many Western Christian denominations encourage meat-free eating, which may be why so many traditional Halloween foods don't include meat!
Celebrated in various ways for centuries, Irish and Scottish immigrants took their Halloween customs (and the name!) to the US. It then grew in popularity in the US, gaining its own traditions, before then spreading throughout the world.
The Mexican Day of the Dead festival, or Dia de los Muertos, takes place from October 31st to November 2nd. This has led to a lot of association between the two holidays, though they are very different! Dia de los Muertos is over 3,000 years old and is a time to honour deceased loved ones.
The worlds oldest ghost allegedly resides at the aptly named Ghost Ranch, in New Mexico, US. Locals reported seeing a 6-9m long serpentine reptile ghost, which they dubbed Vivaron. Paleontologists later discovered fossils of large, serpentine Triassic archosaurs in the area!
boo-TIFUL BARGAINS
Whatever your opinion on Halloween, whatever traditions you observe, it certainly won't be leaving our cultural consciousness any time soon! We hope these top picks, unique celebrations, and fun facts have inspired a Halloween-y idea or two.